BCT Virtual Exhibition & Webinars Well Attended by Global Construction Professionals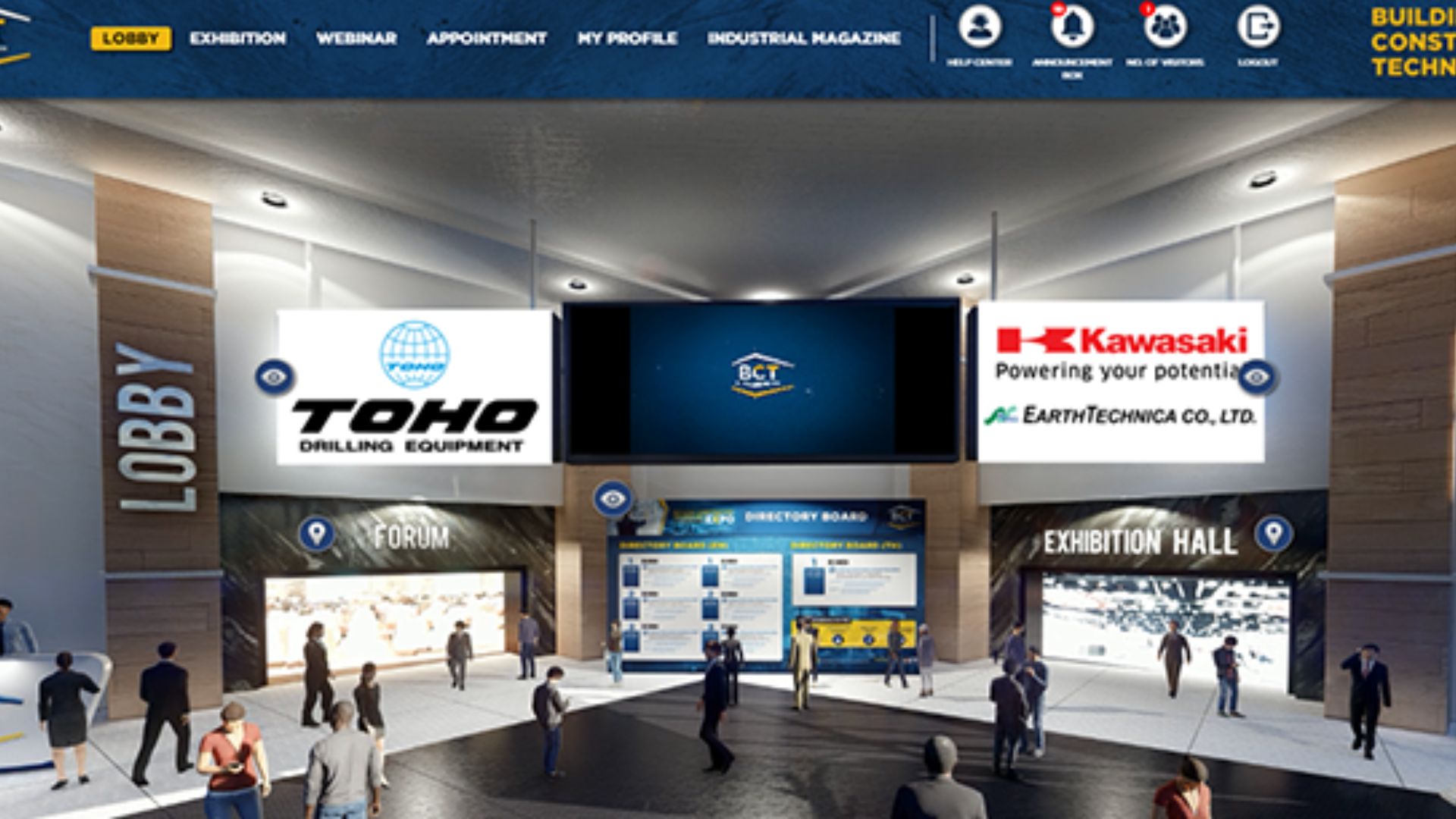 Bangkok, Thailand, 15 December 2020 – Building Construction Technology Virtual Exhibition and Webinars (BCT), with the theme, "Towards Digitalization of Building & Construction Industry", concluded successfully from 25th November to 1st December 2020.
The well-attended on-line event provided a professional platform that resulted in many business deals, new partnerships, interactive product demonstrations, knowledge exchanges, and networking, all done virtually over 7 days.
40 Exhibiting brands, 1522 on-line attendees, 35 VIP buyers and 135 business- matching meetings
BCT featured over 40 brands and companies, showcasing new trends of building technology and construction innovations, to 1,552 on-line attendees from 46 countries, including 35 VIP buyers. Over 135 one-to-one on-line business meetings were conducted between leading suppliers and buyers.
Knowledge Exchange Platform with Webinars Conducted in Partnership with Industry Associations
BCT also served as a knowledge exchange platform with the conduct of over 18 online webinars in partnership with industry associations. Over 40 speakers and industry experts touched on various topics ranging from innovative designs and constructions, technology and digital transformation, BIM, etc. These webinars attracted over 2634 viewerships.
Strong Industry Support
BCT has the support and endorsement from many key industry associations. These included Thai Building Information Modelling Association (TBIM), Thai Concrete Association (TCA), Thai Structural Engineers Association (TSEA), Thailand Building Manager Association (TBMA), The Building Inspectors Association (BSA), Thai Generator Association (GEN THAI), Thai Contractors Association Under H.M. The King's Patronage (TCA), India Building Information Modelling Association (IBIMA) and Italian Trade Agency (ITA)
Highly Satisfied Exhibitors
"SSM & Machinery Co., Ltd. is happy with our participation. We were able to meet up with many new customers through this online platform. We are indeed happy with the BCT team for their full support and coordination." Mr. Bankob Onkhiew, Chairman of the Board, SSM & Machinery Co., Ltd.
"Kawasaki Trading (Thailand) Co., Ltd. is very satisfied with our participation. BCT is indeed a great online platform to meet new partners and customers during this pandemic period." Mr. Yongyuth Yuadyong, Assistant Manager (Service), Kawasaki Trading (Thailand) Co., Ltd.
"BCT Virtual Exhibition helped us reach to new customers and prospects during this time when travel restrictions are in place due to COVID-19, especially from overseas. Through BCT, we met with many overseas prospects using its on-line business matching sessions. We were also able to see real-time profiles of online visitors in our virtual booth, which allowed us to get to know them before we start our business meetings and negotiation with them."  Ms. Tatantorns Mahaboonpachaiwaji, Customer Engagement Director Focusone Software Co., Ltd.
NEXT EDITION
The live face-to-face edition of Building Construction Technology (BCT) will take place from 8th to 10th September 2021 at IMPACT Exhibition & Convention Center, Bangkok Thailand.
The 2021 physical event edition will continue to focus and organized with the format "Towards Digitalization of the Building & Construction Industry – Are you Ready?"
This is in line with current trends in digital transformation that is accelerating changes to the building and construction industry where market positions and values will be deeply impacted if one is not ready or prepared for it.