DIGITAL VERSION OF BCT EXPO 2021 CONCLUDED, LOOKING FORWARD TO 2022 PHYSICAL FORMAT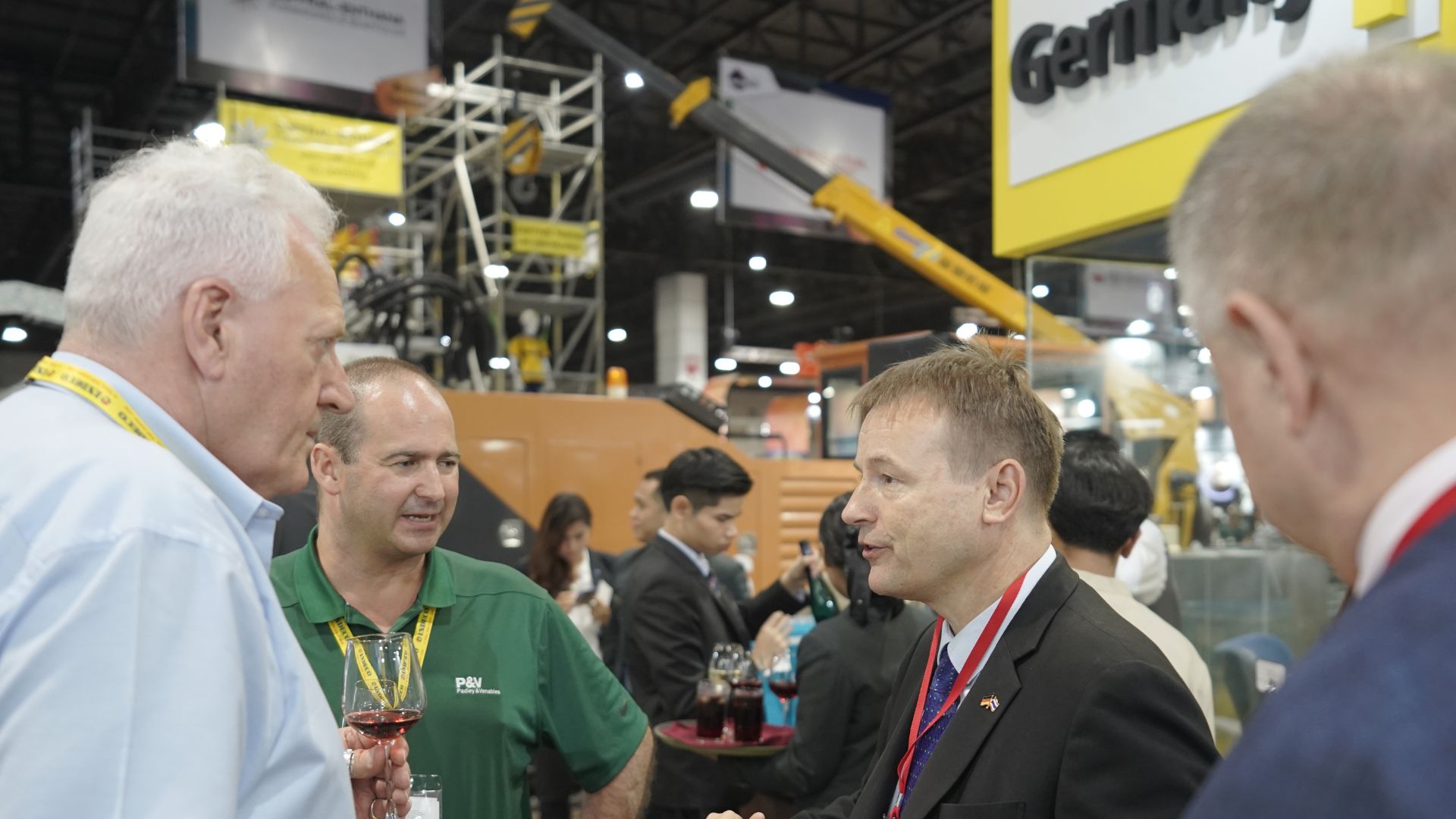 DIGITAL VERSION OF BCT EXPO 2021 CONCLUDED,
LOOKING FORWARD TO 2022 PHYSICAL FORMAT
Bangkok, Thailand, 11 April 2022 –  For the second year in a row, due to ongoing Covid-19 restrictions, Building Construction Technology Expo 2021 (BCT Expo 2021) was staged in a digital format from 1st to 3rd September 2021.
Organized by IMPACT Exhibition Management Co., Ltd, the edition drew support from over 22 national and international organizations, such as Thailand's Department of Public Works and Town and Country Planning, Italian Trade & Investment Agency, China Council for Promotion of International Trade, Thailand Building Information Modelling Association, India BIM Association, Thailand Facility Management Association, and Thailand Contractors Association.
BCT Expo 2021 bore the theme "Towards Digitalization of the Building & Construction Industry – Are you Ready?" with focus on acting as the virtual platform to drive and support digital acceleration changes in the building and construction industry through application of digital technologies.
The event saw participating companies showcasing their latest solutions covering technology, digital, machinery system and equipment, that impact building and construction efficiency to over 1,650 online attendees from all sectors of the building and construction industry from over 32 countries.
There were over 14 webinars with topics touching on the latest industry trends and strategies conducted by over 42 industry experts and professionals, attracting over 3000 viewership.  Other online activities such as more than 129 seller-buyer business matching meetings, live video product demonstrations, and on-demand video presentations provided effective attendee and industry engagements over the 3-day event.
Against the backdrop of ongoing Covid -19 restrictions, BCT Expo 2021 successfully served as an effective alternative market platform for participants to continue with their business activities in the digital sphere, especially in business, knowledge and networking exchanges. This digital platform has allowed companies to continue to do business, promote their brands, maintain customer relations, stay connected with industry peers and get updated on market trends.
Moving forward in anticipation of lifting of travel restrictions in 2022, BCT Expo looks forward to resuming its original format as a face-to-face exhibition and conference that will physically take place at IMPACT Exhibition and Convention Centre, Bangkok, Thailand from 21st September to 23rd September 2022.
As a key marketing platform and gateway into the building and construction market of Thailand and the surrounding ASEAN region, BCT Expo 2022 will take up over 5,000 sq meters
of exhibition space, and offer companies with the opportunity to finally re-engage with their market and re-establish their market presence in a face-to-face market setting.
Nevertheless, for international companies who may still be affected by Covid-19 restrictions by September 2022, BCT Expo 2022 will continue to offer its digital platform solutions to allow affected companies to join virtual business matching and webinar activities that will run alongside the actual physical event.
For more information, please contact Ms. Sisi Zhou Tel: +66 (0) 2833-5198 or Email at  [email protected]  and visit event website at  https://bct-construction.com/
About the organizer
 About Impact:
IMPACT Exhibition Management Co., Ltd. ("IMPACT") is the leading exhibition organizer in Thailand. Offering a full range of services for domestic and international exhibitions, conferences, meetings and special events, IMPACT has earned a well-deserved reputation as a highly professional and reliable show manager/organizer amongst the public and private sectors. Through face-to-face and digital channels, and working hand-in-hand with international trade associations, organizers and corporations across a broad spectrum of industries, IMPACT creates environments to help you build a network of professional contacts in the course of one event.
Press enquiries:
IMPACT Exhibition Management Co., Ltd.
Surerat Kraimanee, Senior Marketing Executive
Tel: +66 (0) 2833 6336 or +66 (0) 96-515-5667
Emaill: [email protected]